These activity sheets will give your child more opportunities to practice the Spanish he or she learned in ¡HOLA! Let's Learn Spanish.
To download the sheet, right click on the page.  Scroll down for the other activity sheets.
1. Word Families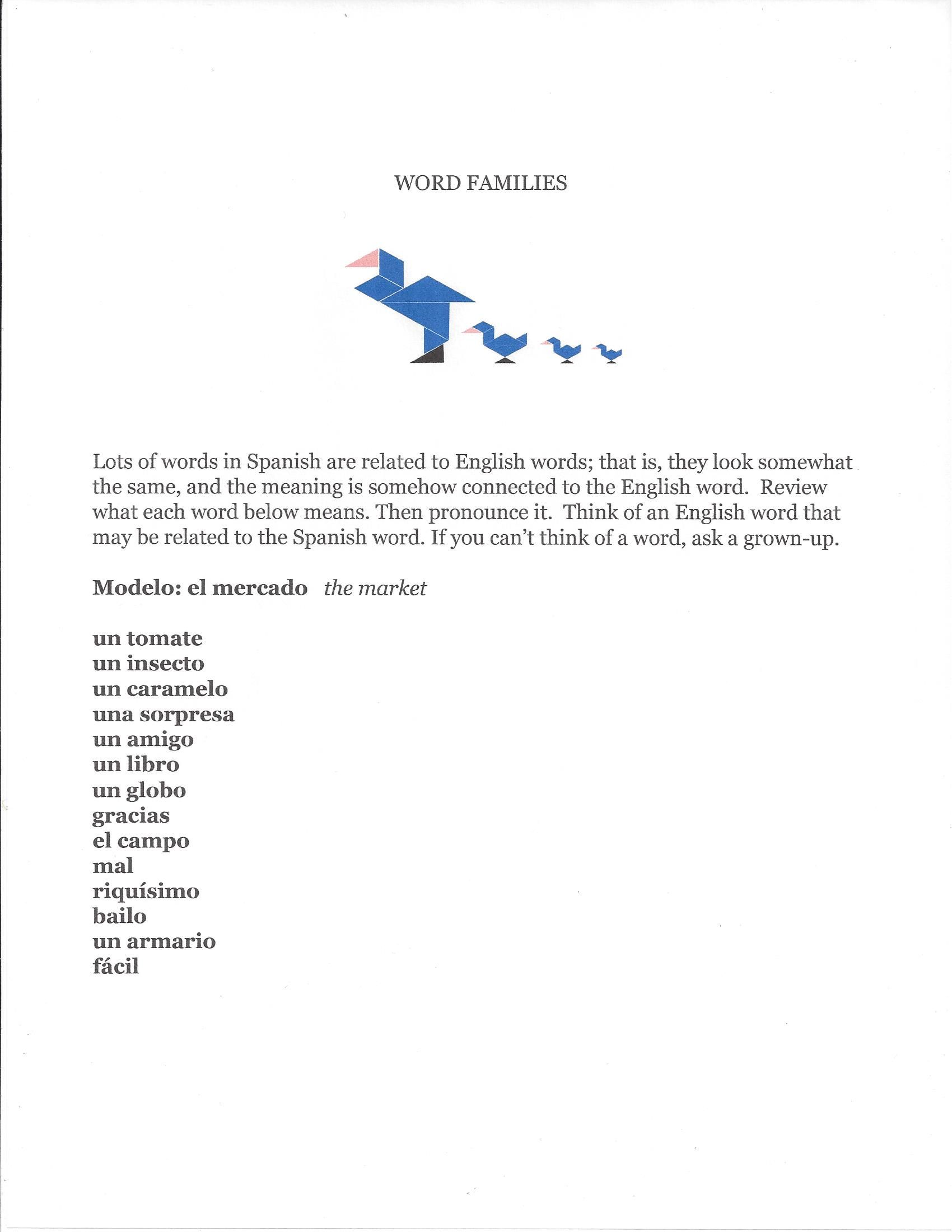 2. En mi casa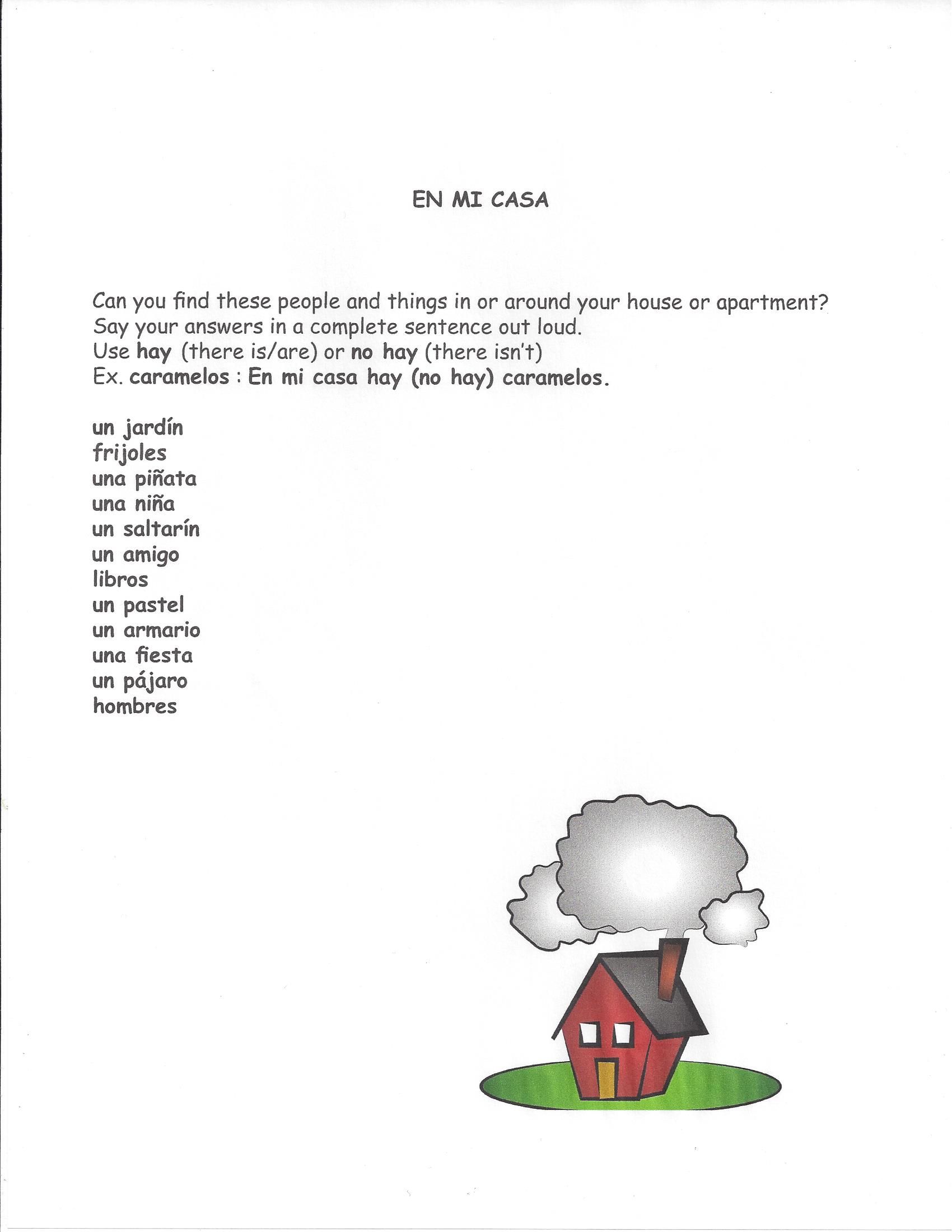 3. ¿Dónde?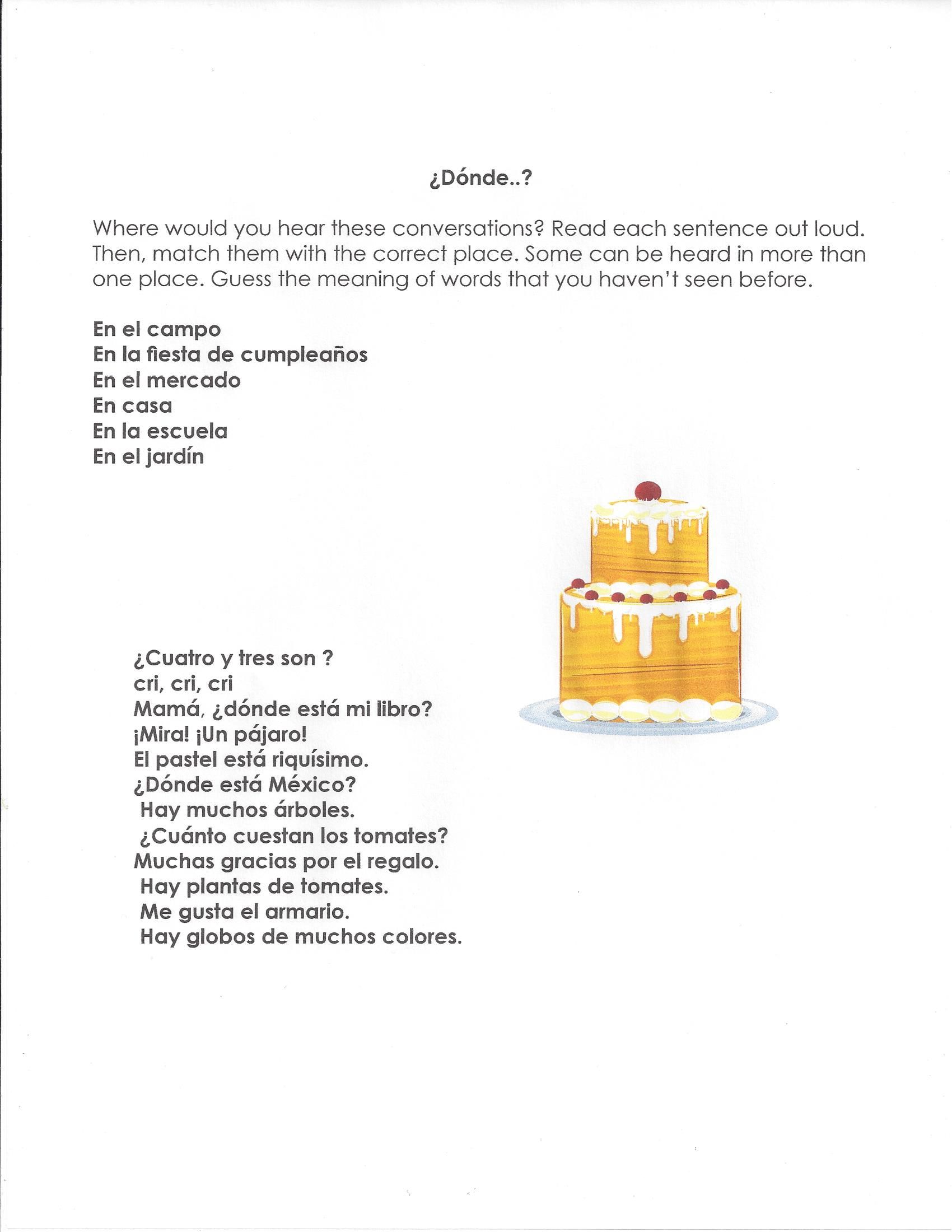 4. Express yourself!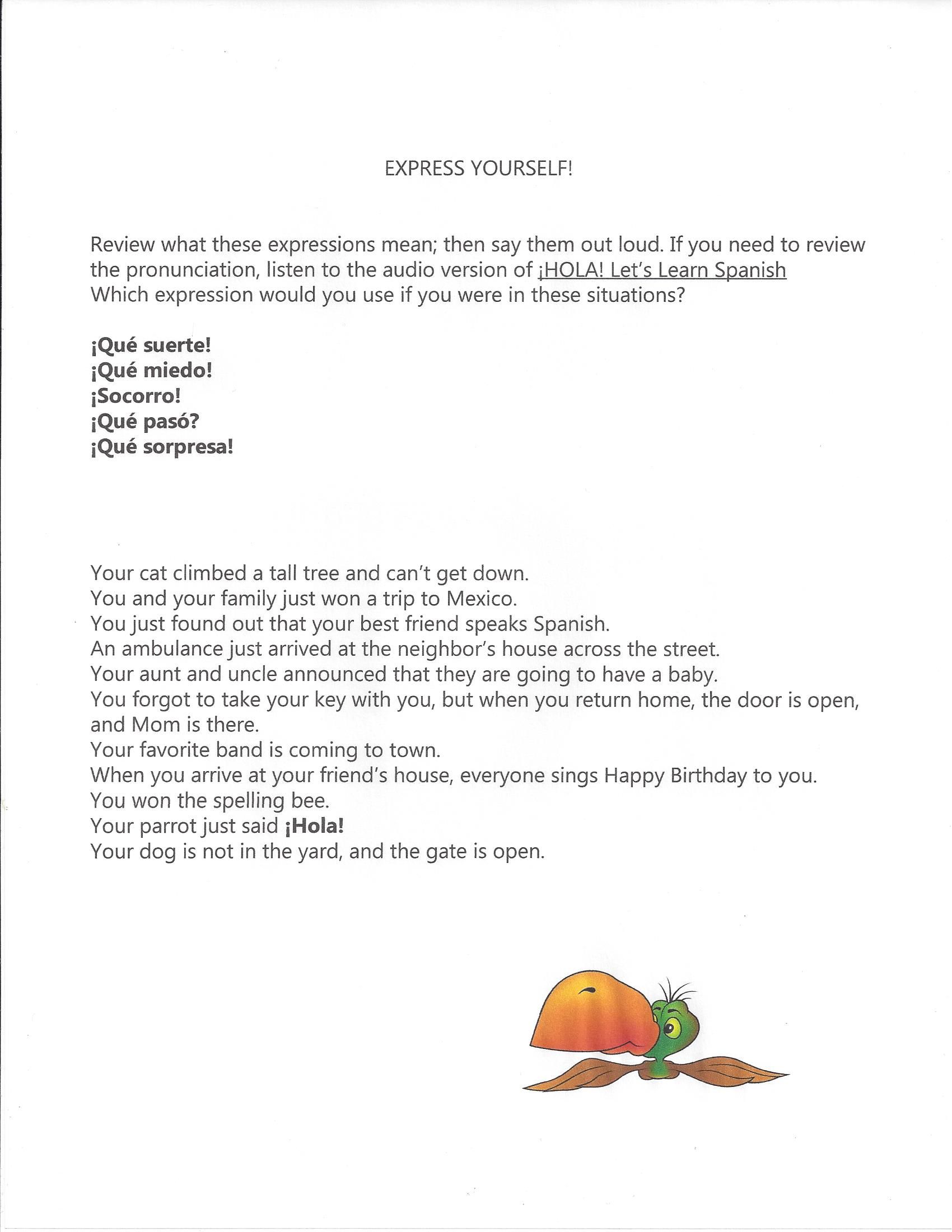 5. Entrevista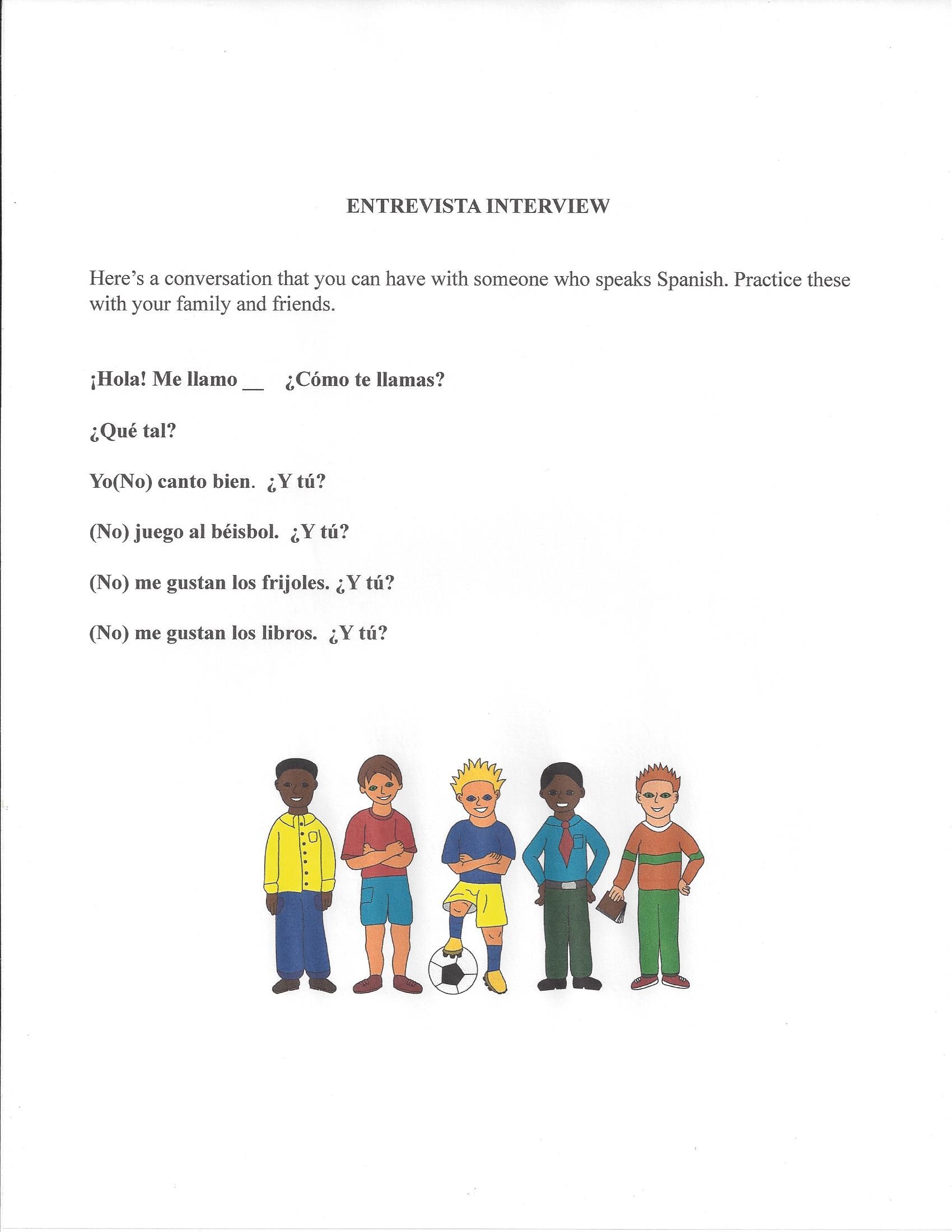 6.Asistente
Click here to hear the pronunciation of barato

Click here to hear the pronunciation of fruta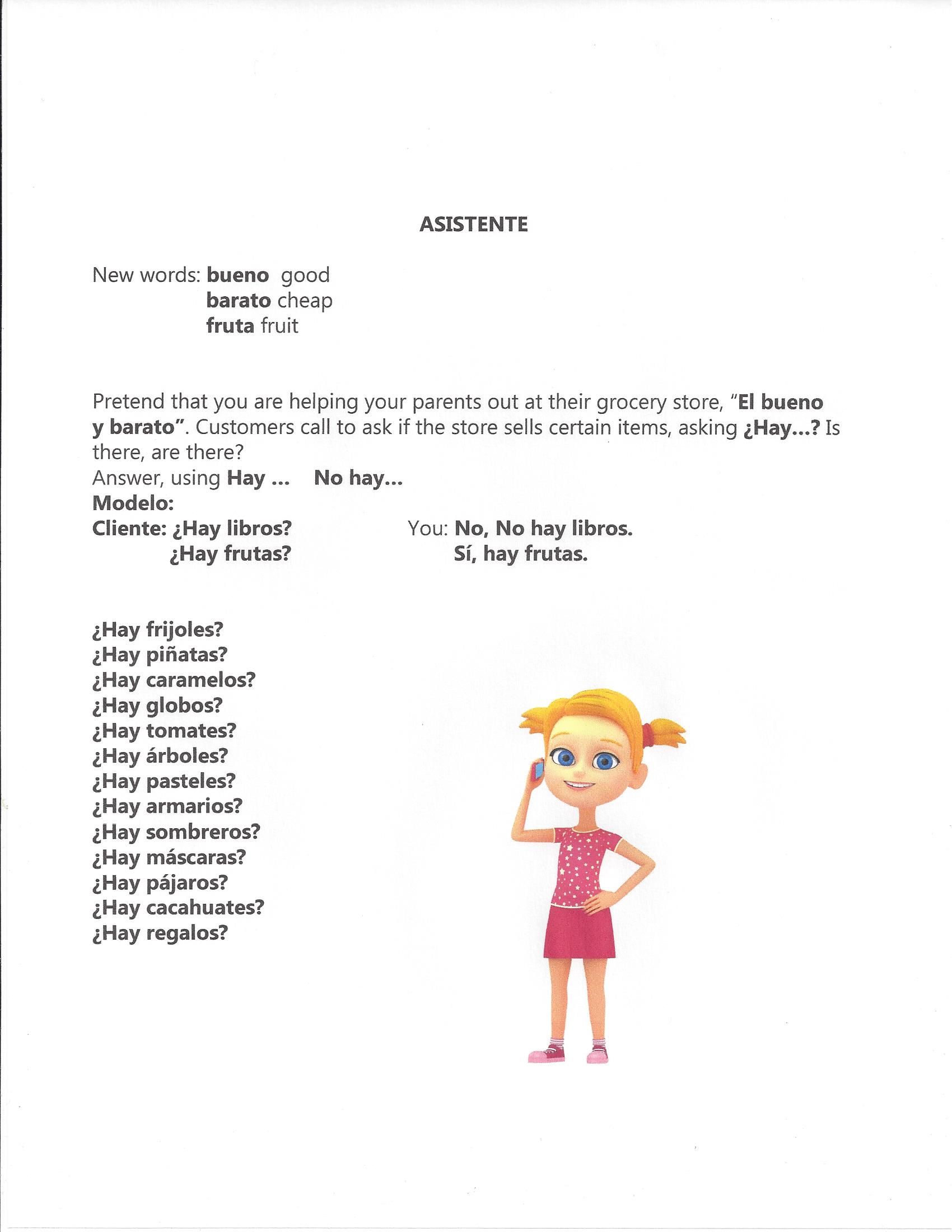 Celebrating the diversity of the world's cultures
Importance of language proficiency